Greetings dear readers and welcome to the lesson on how to draw a microwave for kids! This lesson continues a series of super simple drawing lessons especially for beginning artists.
Step 1
So, first of all draw a rectangle with rounded edges. This is the outer contour of the microwave.
Step 2
Inside the outer line draw another rectangle but with the usual corners. It's the window of our microwave.
Step 3
In the right part of the window draw a handle in the form of a rectangle stretched to the height and a line vertical to the right of the window.
Step 4
Draw the controls for the microwave – all sorts of displays and buttons as on our example.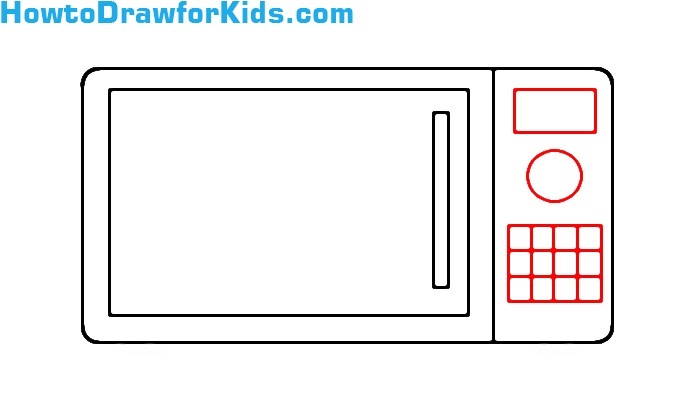 Step 5
And an extremely simple step – draw the legs of the microwave in the form of short rectangles.
Step 6
The microwave is ready. You can leave it as it is in this step or paint it.
Step 7
Take crayons, paints or markers and paint your microwave oven in any color you like.
Do not forget to share this drawing lesson with your friends on social networks.
(Visited 535 times, 2 visits today)