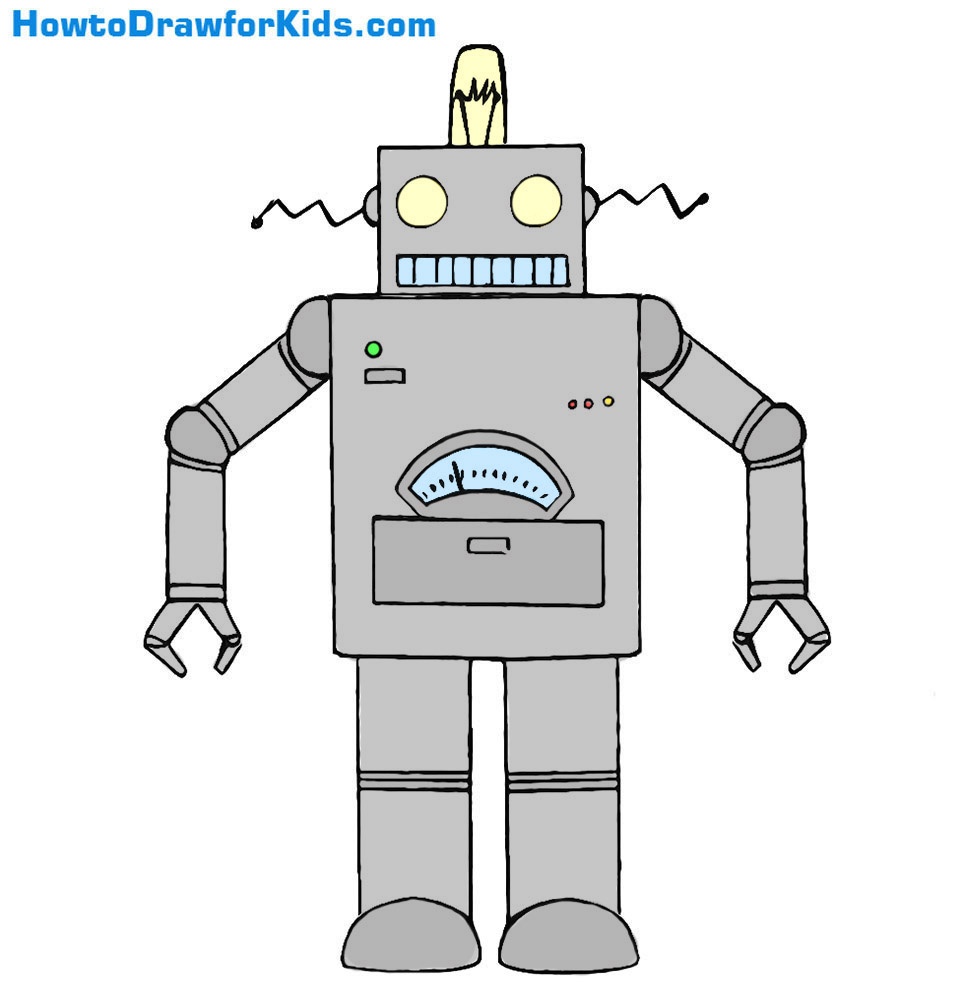 Hello dear young artists and welcome to the lesson on how to draw a robot for kids. This will be a very simple lesson and we will deal with it step by step.
Step 1
First, draw a square that will be the head of our robot in the future.
Step 2
Right below the head we draw the body in the form of a rectangle.
Step 3
Draw the eyes in the form of circles and mouth as a long rectangle with vertical lines inside.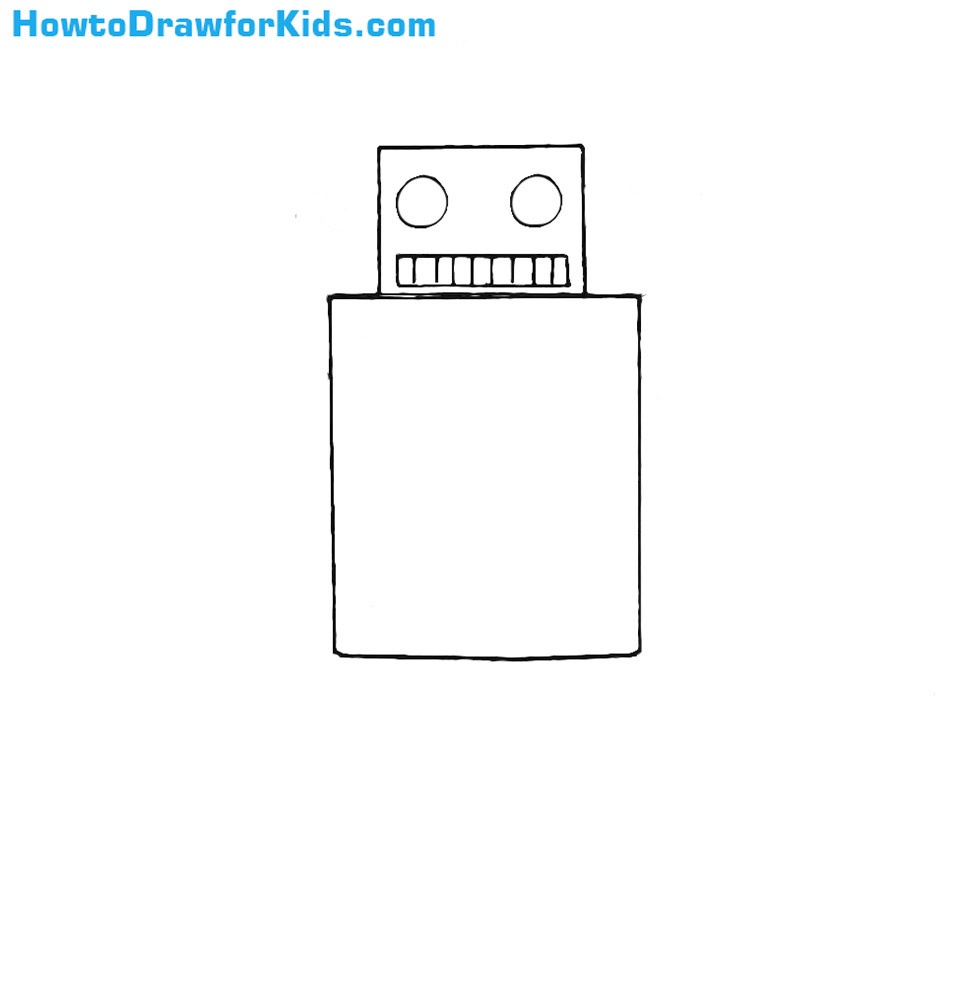 Step 4
On the top of the head draw a light bulb and on the sides of the head draw antennas.
Step 5
Using such simple geometric shapes as circles and rectangles draw the arms.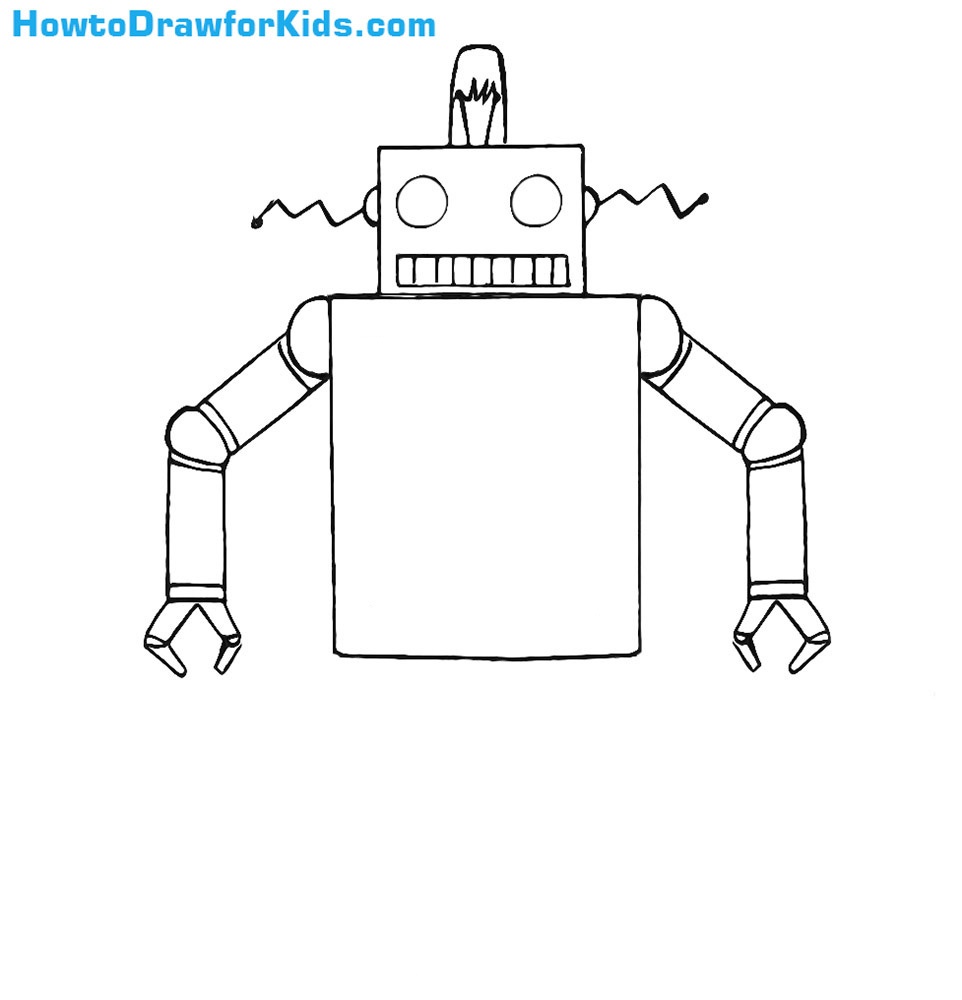 Step 6
Now using long rectangles draw the legs and feet using semi circles.
Step 7
On the chest of our robot draw different arrows, panels and other elements.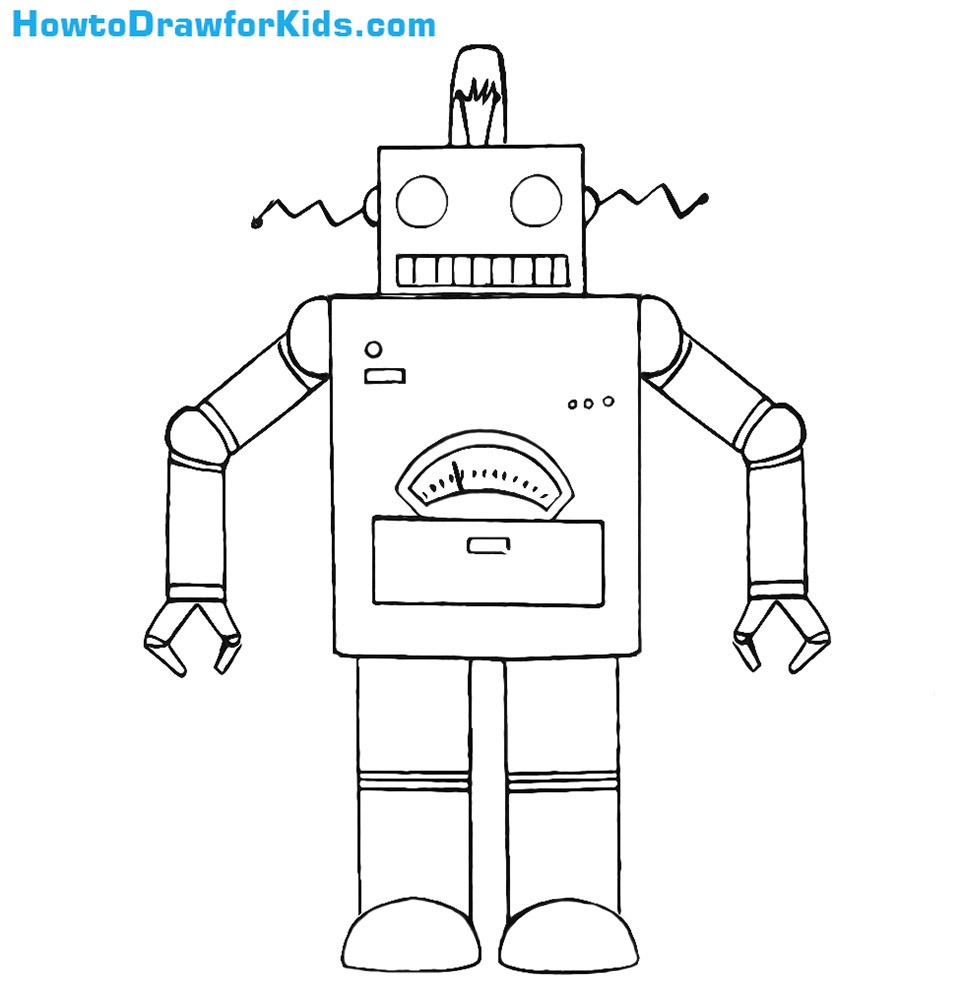 Step 8
Take a light gray or blue color and paint the robot. Paint light bulbs in light yellow.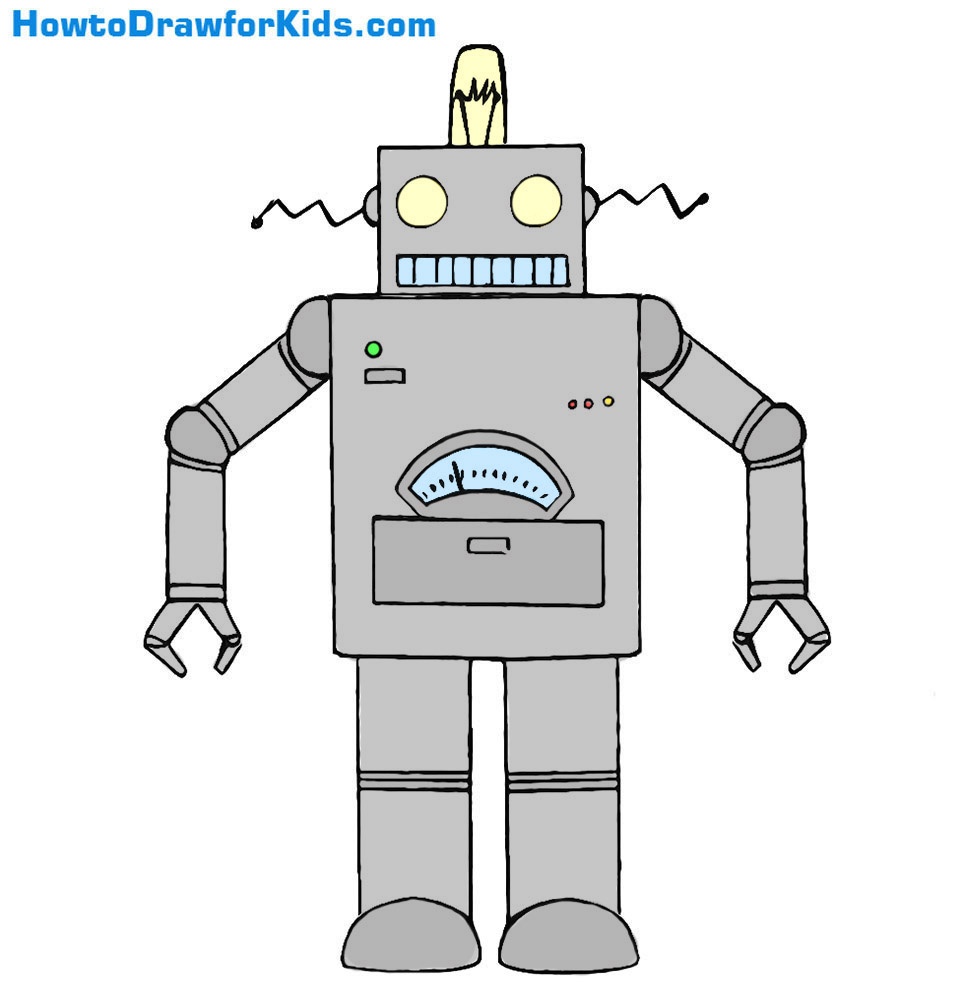 Today we were drawing a robot, if you want to draw another metal guy, visit the drawing lesson about how to draw a knight.
(Visited 4,094 times, 16 visits today)