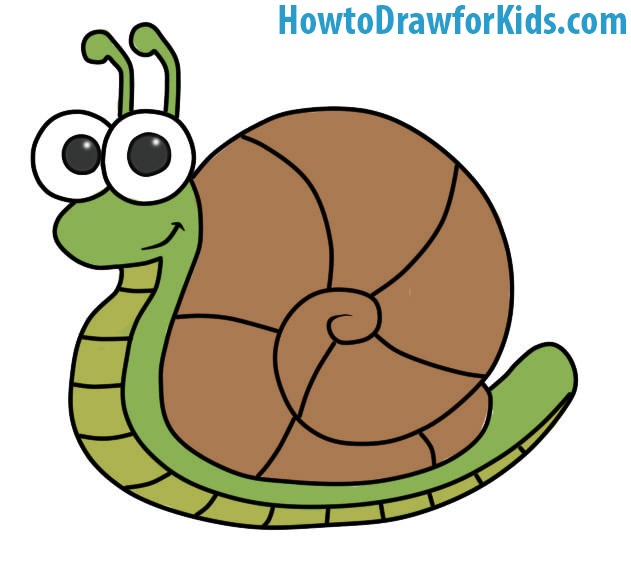 Hello dear friends and welcome to the drawing tutorial about how to draw a snail for kids! This will be a very simple drawing lesson, which even the smallest can cope with.
Step 1
The first thing we do is draw two circles as guides for the eyes of our snail.
Step 2
Inside the eyes draw the pupils in the form of two small circles.
Step 3
Right above the eyes draw out the antennas of our little snail.
Step 4
Now with the help of a very long line draw the mouth of the snail which goes to the belly.
Step 5
Now with the help of one more long line we draw the upper part of the snail.
Step 6
With the help of one long and spiral line we draw the shell of the snail.
Step 7
Now draw a mouth, lines on a belly and shell of our small and lovely snail.
Step 8
If you did everything right, then you will get such a nice snail.
Step 9
And in the last step of the lesson about how to draw a snail for kids we only need to color our drawing.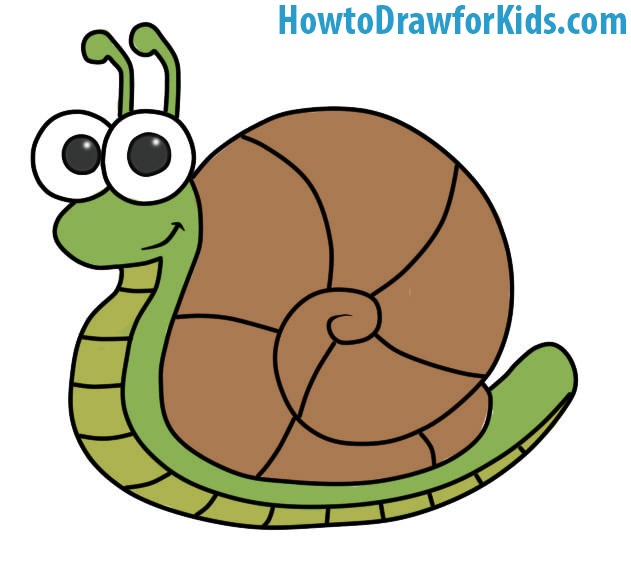 What do you think of this drawing lesson? If you like it then do not forget to share it with your friends, and if not, then write your comments in the comments under this post.
(Visited 1,162 times, 4 visits today)