Hello dear young artists and welcome to the lesson about how to draw an owl for kids.
 In previous steps we have shown you
how to draw a lion
and
how to draw a crocodile
, so let's start this lesson and learn to draw an another animal.
Step 1
First draw a circle (yes yes, as in the very picture about how to draw an owl).
Step 2
Using two ovals draw out the eyes and add pupils inside the eyes.
Step 3
Between the eyes draw a beak like in our example.
Step 4
Below the beak draw out the feathers on the chest.
Step 5
At the sides of our owl draw out the wings.
Step 6
On the lower part of the torso of owl draw out the feet.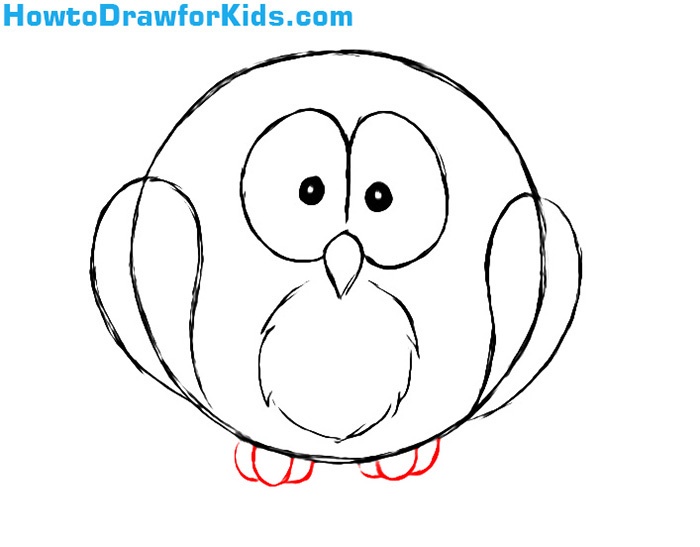 Step 7
Erase unnecessary lines from our drawing and we'll get such a cool owl.
Step 8
We have only to color our owl – they are often brown or gray.
The drawing lesson about how to draw an owl for kids came to an end. Do not forget to share this and other our drawing lessons.
(Visited 520 times, 1 visits today)